Shrimp Creole - Shrimp Creole is prevalent around Houma, La. (my hometown) especially during trawling (shrimp) season. You'll find Shrimp Creole in many gulf coast restaurants also.
Ingredients:
2 pounds med-large shrimp, peeled or shells on (see note * below)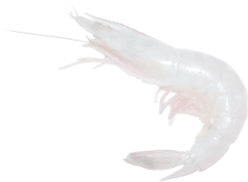 2- 16 oz. cans stewed tomatoes (chop them good)
2 med. onions chopped
1 bell pepper chopped
2 stalks celery diced
2 cloves garlic diced
1/2 cup chopped green onions
handful of chopped fresh parsley
2 bay leaves
Salt & Pepper
Creole seasoning
Louisiana Hot Sauce (optional)
1 tsp. sugar (neutralizes the acid in the tomatoes)
1 cup water or stock (shrimp or chicken)
2 tbs. flour
3 tbs. oil
Cooked white rice
------------------------------------
* Note on Shrimp: Before we get started let's talk shrimp. If you have peeled shrimp just continue with the recipe. If you have "shells on" shrimp, and, they are a good size [30 count or better] keep reading.
There are a few things you can do to enhance the flavor of this dish. First you can rinse the shrimp and clip the tails before the final tail joint and throw them in like that. Understand that you'll have to peel them before you eat them. This technique allows the gravy to be absorbed by the shrimp and somewhat contains the shrimp flavor in the peel. In addition to that, the shells will give off that ever-so-good liquid we know as shrimp stock! Now, if you're feeding children you can peel half of them (for the kids) and leave the rest "as is" for you.
To eat the "shells on" shrimp just pop the whole thing in your mouth, suck the juices out, take it out your mouth (duh), peel it, sop up a little gravy with it and eat the shrimp. My mouth is watering just typing this!!! If you choose to peel all the shrimp take the shells and make a little shrimp stock.
Shrimp Stock: Rinse peelings, put in a pot and just cover them with water. Bring to a boil, add a pinch of salt and boil for about 5 minutes. Let cool and strain the stock and you're done. Substitute the water called for in the recipe with an equal amount of shrimp stock. Freeze the remaining stock (by all means don't throw it away!)
-----------------------------------
Prepare the dish as follows:
In a large pan or pot, make a blond roux with the flour and oil. Add the onions and sauté for about 10 minutes. Add the bell pepper and celery and sauté for another 15 minutes. Stir in the tomatoes, garlic and bay leaves and continue to cook for 30 - 40 minutes on a med-low fire stirring frequently.

Add the water (or stock) and sugar; bring to a boil stirring frequently. Reduce the heat to med-low. Add green onions and parsley and stir. Simmer for 20 minutes covered stirring every five minutes. Hint: look at the thickness, will it cover rice like a thin gravy? If not add more flour. Add the seasoning and shrimp and simmer for about 2 to 5 minutes [larger shrimp = more time] stirring frequently. Taste and add seasoning as needed.

Many old Creole cooks will cook this mid morning or mid afternoon and let it sit on the stove an hour or more. This allows the flavors to "marry" [marry-naide].

Remove bay leaves and serve over hot cooked rice with a little hot French bread to sop up the gravy. A fried soft-shell crab on the side wouldn't be bad either!
Enjoy...